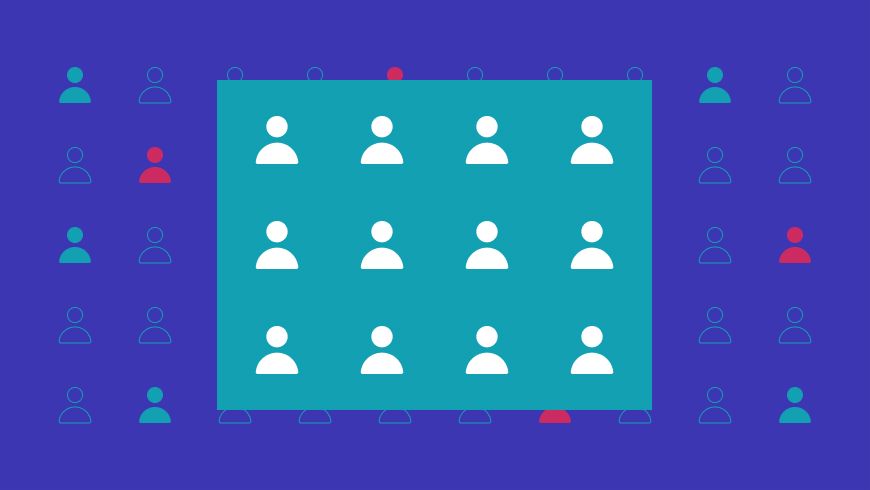 Part 2 of 2: Setting Your Team Up to Succeed
In the first part of this series, I discussed the importance of knowing your critical role in the staff augmentation process, especially when choosing the right staff augmentation agency. Hopefully, you learned that you hold the keys to reaping the benefits of the staff augmentation model and can make an informed hiring strategy. By opting for staff augmentation, you will minimize dealing with freelancers who are often short-term hires and ultimately less engaged.
In this article, I discuss the need to build the right team and how to make sure your team has everything it needs to succeed.
Choose The Right Talent
When you start working with a staff augmentation agency, they will present you with what you hope are ideal candidates–developers who have worked on other similar projects and have the right skills. Most staff augmentation agencies will already have interviewed your candidates for you, but the fact is that you know what you need better than anyone. Even if the candidate looks great on paper and is a long-time employee of the agency, it is still a good practice to conduct one or more additional interviews yourself before you bring them onto your team.Doing your own interviews gives the candidate an opportunity to know you better, too. Especially if it's your first time working with a particular staff augmentation agency, do your due diligence and confirm their knowledge before you hire them.
On the other hand, don't just look for the right technical know-how unless you expect this to be just a short term engagement. If you expect this person to be on your team for a longer period then also consider soft skills and cultural fit. In general, you want someone who is proactive, friendly, professional, a good communicator, disciplined, and detail-oriented. Depending on your business you may have additional soft-skills that are important to you. As I mentioned in my last article, take time to clarify these for yourself, your hiring team, and, depending on the skills, for the new hires.
Finally, good talent might have multiple clients eager to hire them, and you'll probably want them to stay for the long term, so don't forget to sell your project to them. Explain why it's exciting and how they will benefit from your project, maybe by working with an amazing team on an interesting project where they will improve their skills and follow best practices.
Give Your Team What They Need To Succeed
Once you have chosen the agency and the candidates that you want on your team, the next step is ensuring your new team has everything they need to succeed. This is harder than it might first appear. A good staff augmentation agency will provide significant support and oversight during onboarding and throughout, but you'll still need to take some steps you would with any new employee.
The first thing you need to do is make sure your new team members feel welcome and have a clear idea of what lies ahead. Introduce them to the existing team or, even better, let them introduce themselves and explain their role.Then have the other team members do the same. Include them in daily standups and other team meetings from day one so they learn who is who and how things are going to work. Encourage them to ask questions in meetings, emails, or in chats and to start contributing as soon as they see an opportunity.
It is good practice to assign the new team members a buddy with whom they can immediately start to build a rapport and can go to with doubts or questions. The buddy does not have to be able to answer all the questions, but should be able to direct them to the person who can. The buddy should commit to assuring that the new addition has a clear path to solving any issues that they come up against. In well established teams, most of this should be documented as part of an onboarding package that new team members receive to help them get started more quickly.
It's your responsibility to confirm that your new staff clearly understand their role and what is expected of them. It's also your responsibility to provide new team members with all the documentation, training, tools, networks, services, systems, and source code that they need to start work. You do not need to do this personally, but you should be sure someone has been clearly assigned that responsibility and that everyone knows the timeline.Ideally, the new team members will know who they can approach to get progress updates – and raise flags if they do not get what they need in a timely manner.
Once the team member has been onboarded, your established project management processes should kick in. You should make sure your team follows the industry best practices for managing any remote team members, whether contractors or in-house. Remember that communication is key–break your project into small, clear, manageable tasks that can be assigned and tracked individually. This will help you more effectively monitor the progress of your project and the efficiency of your team members.
Final Thoughts
Staff augmentation offers clear advantages over other forms of outsourcing when you need to extend your team but do not want to add full time employees. Take some time to find a staff augmentation agency that will help you get the most out of outsourcing. Also, select these new team members as if you were hiring them directly.
Most importantly, choosing the right talent counts for nothing if you do not give them the support and tools they need to succeed.